We are the bicycle tour experts in Taiwan. 
As the only English-speaking cycle-tour operator in Taiwan, we offer cyclists an all-encompassing experience.
We're able to offer cyclists an enhanced insider experience that can't be found when travelling alone. Our tours are run by local guides who can give you unique insights into the local region whilst supporting you with bicycle expertise. 
We are a UK-based company with a strong Taiwanese identity, combining our knowledge of the standards expected of a supported bike tour with our many years of experience in Taiwan.
At Pedal Taiwan, our ultimate priority is cyclist satisfaction.
We aim to consistently provide the highest level of service to our cyclists . That's why we design each and every bicycle tour to ensure that all our guests fall in love with our island paradise just as much as we have!
But don't take our word for it, check out our 5-star rating on TripAdvisor.
We had a 2 week tour with our guide James who not only is a keen cyclist but is passionate about his country, it's history, people, sight's and delicacies.
The... read more roads in Taiwan are of a high standard and we were shown the best rides to sample the tarmac - with stunning views.
Great accommodation with some real surprises throughout the regional areas - again local knowledge uncovers gems.
Riding the Taiwan KOM course was a highlight and an epic experience.
I can highly recommend you putting Taiwan on your cycling to do list and let Rob and James from Pedal Taiwan look after you.

Sightseer14474063087


May 3, 2020

Cycling with Pedal Taiwan over the last 2 weeks was an unforgettable cycling experience. The event included cycling along the east side of the island, the southern most point being... read more Eulanbi, up to Keelung and then finishing in Taipai. Somewhere in this journey we managed to include the KOM challenge, a ride from sea level, through the Taroko Gorge and ending up some 110km later at the 3275m summit.
The views en route were stunning,Pedal Taiwan incorporated places of interest to stop at and explore, hot springs, street markets... The roads were smooth and cycle friendly. The food stops and restaurants in the evenings gave us the chance to enjoy some superb Taiwanese food. The Taiwanese people so welcoming and friendly.
But an amazing plus was the fact that my non cycling husband was able to join in and cycle with the peloton, courtesy of an electric bike organised by Pedal Taiwan.
He thoroughly enjoyed this cycling adventure, so if an experience can transform a virtual novice to someone who has now booked and will join me on another cycling adventure then clearly Pedal Taiwan must have done a superb job. Many thanks to Rob who organised the event and the guides/ backup (Frank and James) for a great holiday.

DTBerks


November 14, 2019

Fantastic two weeks of cycling adventures in Taiwan with Pedal Taiwan. Thanks Rob for organising a true tour de force. Although the cycling was superb and what we went for... read more loved the mix of great food, culture, walks, swims, hot springs and all the extras provided along the way by Bradley who went all out to give us some great memories. Cheers Rob wish i was still out there.

Gareth Walker

Z1511SWgarethw


December 2, 2019
We think of ourselves as a family. We have all journeyed down different roads, but have come together united in our shared passion – cycling in Taiwan. 
Our team of experts love sharing their favourite local haunts, treating you to a unique colourful experience of the island. We combine our love of cycling with our passion for the local culture and cuisine.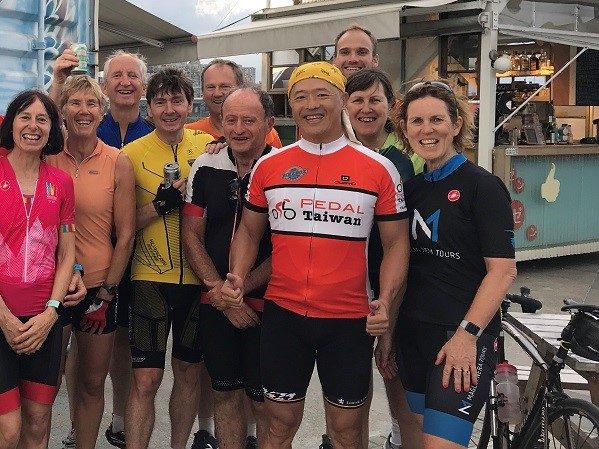 Born and raised in Taiwan, James spent several years living in the USA, before returning to his homeland to pursue his passion – cycling. 
James has been guiding both foreigners and Taiwanese around the island for over 10 years. He knows every route, repair station and rest stop like the back of his hand, and he's always making new friends on the road!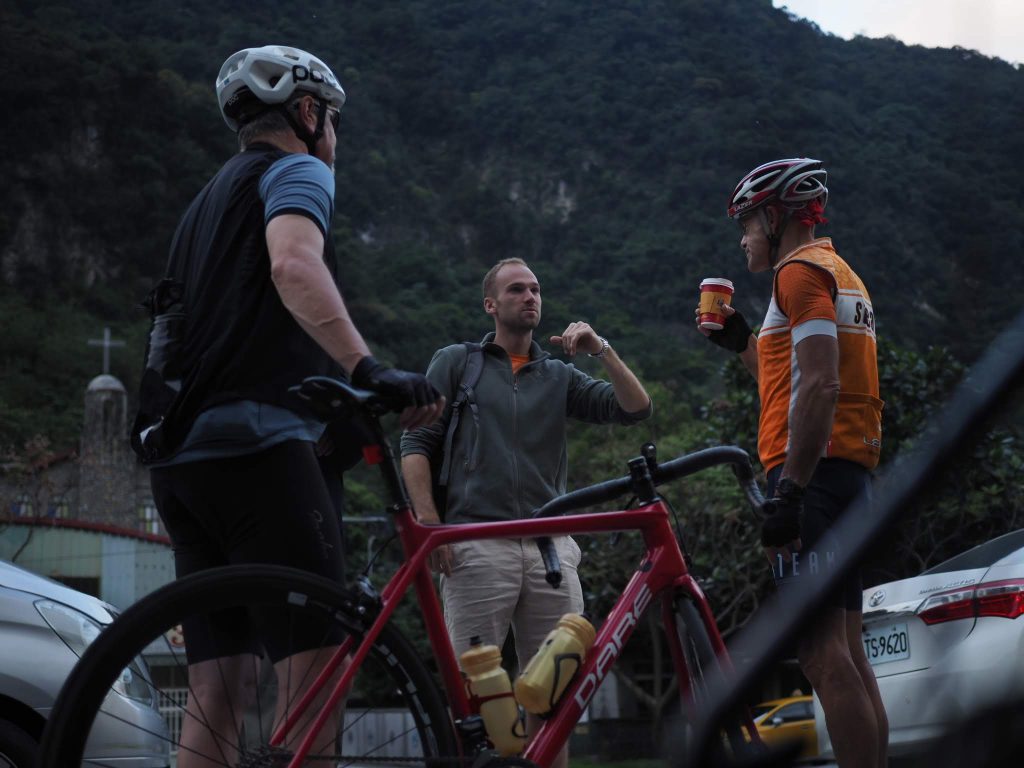 Originally from the UK, Rob has been organising and leading bicycle tours across Taiwan for the last several years. 
An avid cyclist, Rob first came to the bicycle kingdom in 2016 to ride the 'ban-dao' and just never left. His second love to cycling is food, and he's happiest when bringing hungry riders home-made local Taiwanese treats!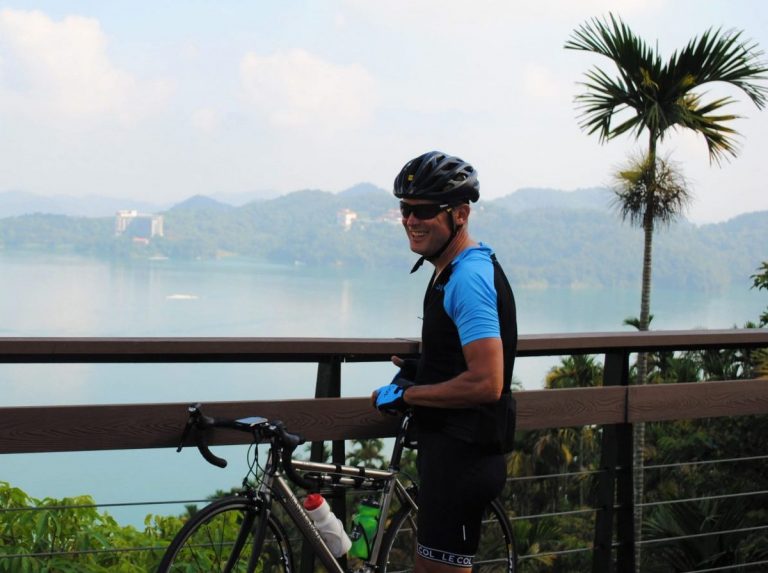 There's no mechanical on earth that Frank can't fix. Growing up in Taiwan, he quickly discovered he had a talent with tools. and has been fixing, tuning and tweaking bicycle ever since. 
When he's not on the road leading a tour, you'll most likely find him working in his Taoyuan bike shop, or testing out his latest set of wheels!