We are the bicycle tour experts in Taiwan. 
As the only English-speaking cycle-tour operator in Taiwan, we offer cyclists an all-encompassing experience.
We're able to offer cyclists an enhanced insider experience that can't be found when travelling alone. Our tours are run by local guides who can give you unique insights into the local region whilst supporting you with bicycle expertise. 
We are a UK-based company with a strong Taiwanese identity, combining our knowledge of the standards expected of a supported bike tour with our many years of experience in Taiwan.
At Pedal Taiwan, our ultimate priority is cyclist satisfaction.
We aim to consistently provide the highest level of service to our cyclists . That's why we design each and every bicycle tour to ensure that all our guests fall in love with our island paradise just as much as we have!
But don't take our word for it, check out our 5-star rating on TripAdvisor.
The Pedal Taiwan tour provided interesting and challenging rides, and the opportunity to sample the wide range of food options.
Usually a cycling tour will cover only a small part... read more of a country. However when I looked at the main places of interest, I concluded that this cycling tour was probably the best way to see the country. The 2-week itinerary took us north up the east coast as well as around Taipei, so really most of the places of interest were covered. I tacked on several days for some extra sightseeing.
Rob provided a well organised, relaxed and enjoyable itinerary, and was backed by an excellent tour leader in James, and a great mechanic in Frank. Accommodation was of a high standard, with a mix of hotels and B & B's. His research and experience on the best places to eat was also a bonus - it was fun to try different and unusual foods, particularly in the night markets.
It was a great cycling holiday and I would recommend it to others

Possum_Traveller


November 17, 2019

This was my second cycling trip to Taiwan, and it was even better than the first. We cycled from south to north, taking in the amazing Taroko Gorge climb. This... read more is an epic climb, which the pro cyclists race up each year, but with Pedal Taiwan's help our group of retired amateurs managed to get to the top. The food, sightseeing, accommodation and support were all brilliant and once again I was blown away by the quality of the cycling - beautiful scenery, perfect roads, polite drivers and friendly locals. A big thanks to Rob, James and Frank for making the trip so special.

42jjh


November 12, 2019

Thanks to Pedal Taiwan for organising a Fantastic trip and thanks to the people of Taiwan for their fantastic welcome,country, food, and culture.

The cycling was 1st class... read more with the scenery stunning, roads in great order and the drivers courteous.
Accommodation on the trip was varied , but all to a high standard .
I just want to go back to Taiwan as it exceeded my expectations.

Thanks again to Rob and Bradley

endurance171


December 2, 2019
We think of ourselves as a family. We have all journeyed down different roads, but have come together united in our shared passion – cycling in Taiwan. 
Our team of experts love sharing their favourite local haunts, treating you to a unique colourful experience of the island. We combine our love of cycling with our passion for the local culture and cuisine.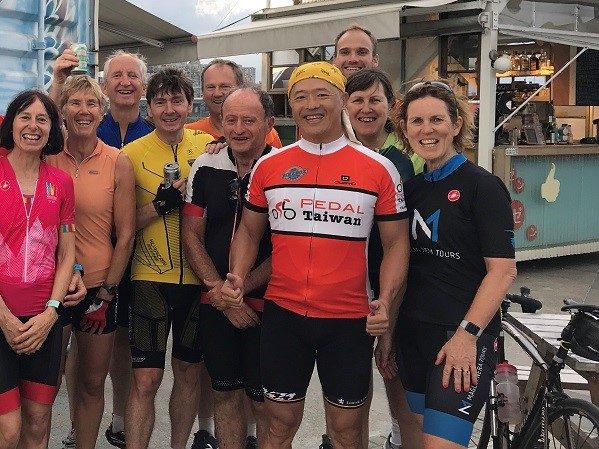 Born and raised in Taiwan, James spent several years living in the USA, before returning to his homeland to pursue his passion – cycling. 
James has been guiding both foreigners and Taiwanese around the island for over 10 years. He knows every route, repair station and rest stop like the back of his hand, and he's always making new friends on the road!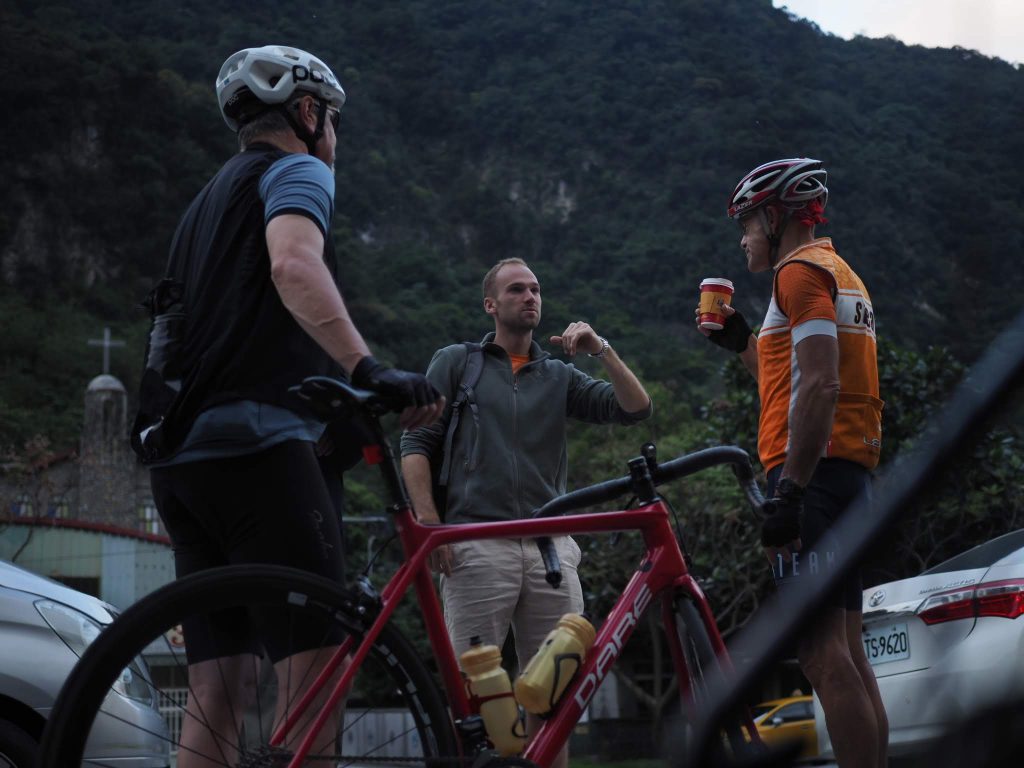 Originally from the UK, Rob has been organising and leading bicycle tours across Taiwan for the last several years. 
An avid cyclist, Rob first came to the bicycle kingdom in 2016 to ride the 'ban-dao' and just never left. His second love to cycling is food, and he's happiest when bringing hungry riders home-made local Taiwanese treats!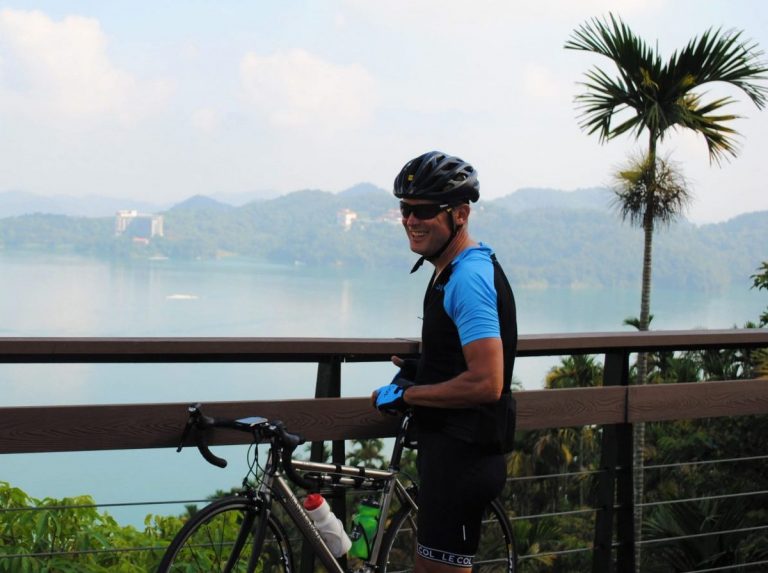 There's no mechanical on earth that Frank can't fix. Growing up in Taiwan, he quickly discovered he had a talent with tools. and has been fixing, tuning and tweaking bicycle ever since. 
When he's not on the road leading a tour, you'll most likely find him working in his Taoyuan bike shop, or testing out his latest set of wheels!