Cycling Champions Headlined The Pedal Taiwan VCR 2020
On 21st November, cycling champions Ed Laverack, Mark Beaumont and Alex Dowsett headlined the virtual cycling race that we organised in support of Action Medical Research.
As a proud independent tour provider of road cycling tours in Taiwan, we decided to use our expertise to give the cycling community a little taste of Taiwan cycling. In partnership with Rouvy, one of the leading virtual cycling networks, the event allowed competitors to virtually experience the central mountains in Taiwan, the home to the Taiwan KOM challenge. And, as 2020 has been such a bad year for cycling competition, the VCR gave everyone a rare opportunity to exercise their neglected competitive streak.
At a time when restrictions are rife and closed international borders are still badly affecting our travel plans, the VCR brought 3 world-famous cycling champions and over 100 cycling enthusiasts and club members together, to compete in a virtual cycling haven . Supporting Action Medical Research with vital fundraising, participants had the once in a lifetime opportunity to ride in a virtual peloton with Ed Laverack and Mark Beaumont, with invaluable live stream tips from Alex Dowsett.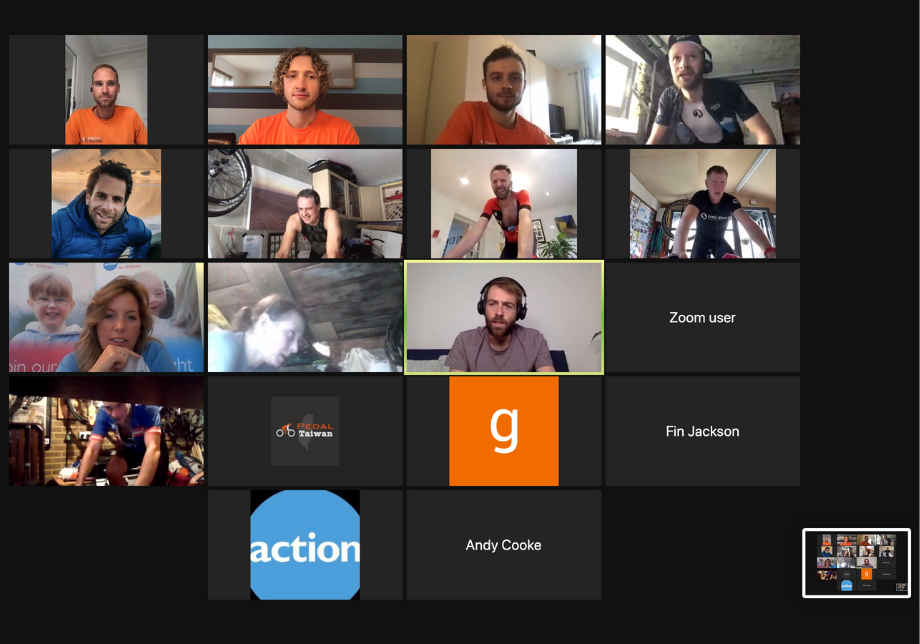 Exceeding original targets and hopes, the VCR raised over £5,000 that will contribute to the highest quality research, saving the lives of babies, children and young adults. If you haven't had the chance to participate in the ride but still want to support the cause, you can click here to make a donation.
While the event was a great success and we can't thank anyone who was involved enough, we look forward to riding in the real Taiwan again soon and we hope to see some of you there! For more information about how we can make that happen, get in touch with us to help us build your custom Taiwan tour and book your first 2021 road cycling adventure.
If you liked the article and want to get reminders about new cycling-related content, sign up via the form below!