10 Reasons why you have to cycle in Taiwan
Taiwan has been tipped as the cycling capital of the world, but why is it the best country in the world for a road cycling tour? And what is it about its cycling routes that sets it apart from all the amazing options the world has to offer?
Let's break down exactly why this should be every cyclists' dream destination.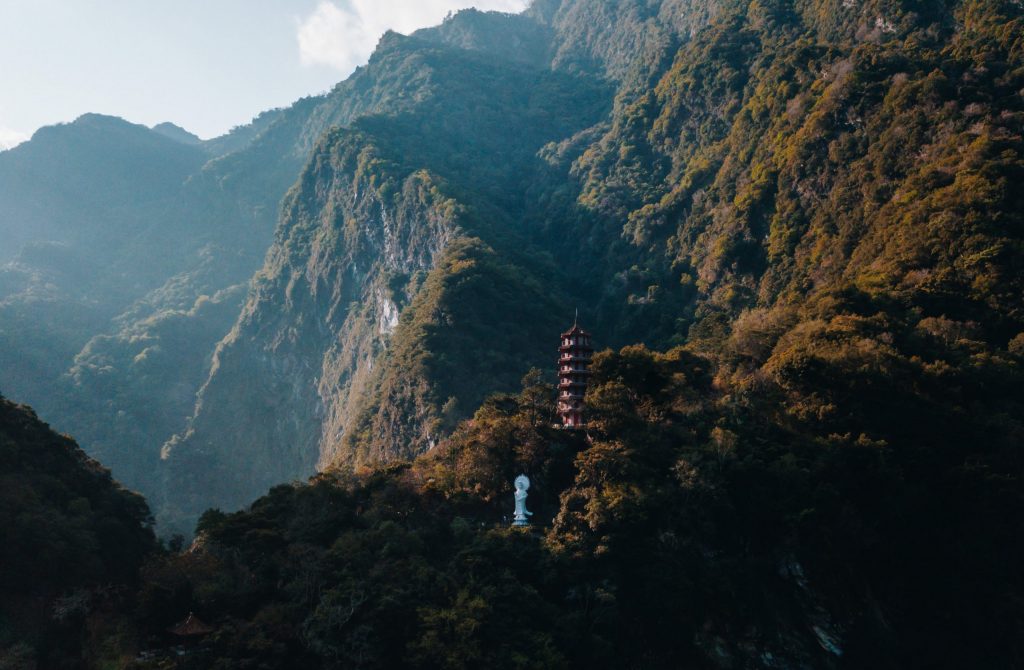 1. The Scenery
"The scenery is just breath-taking" says Rob, our head of adventure, in our most recent video (see above). And it's not just his warm, sweet voice that makes this indisputable. Taiwan has some of the most incredible scenery the world has to offer, and by bike you get to experience and appreciate that undulating, expansive scenery in a very unique way. As we all know, when travelling by bike, you can really feel and experience the natural beauty much more than you could when travelling by car and this is definitely the case in Taiwan. Serene lakes, golden beaches, dizzying mountains, thunderous waterfalls, towering forests, yawning gorges, spectacular sunrises and ancient architecture are just some of the absurd beauties you get to witness when cycling in Taiwan.
2. The Mountains
Taiwan has the largest number of mountains over 3,000 metres in the world, and the highest density of mountains in the world. There are 286 mountain summits over 3,000 metres on the island despite it being even smaller than the Republic of Ireland! The highest of these is called Jade Mountain, which reaches a height of almost 4km above sea level.
All these mountains provide the ideal environment for avid cyclists to push themselves and really test the limits of their ability. Some of the hardest ascents can be found in Taiwan, along with some of the most rewarding and scenic descents (which we pretend not love as much as the climbs, but we do).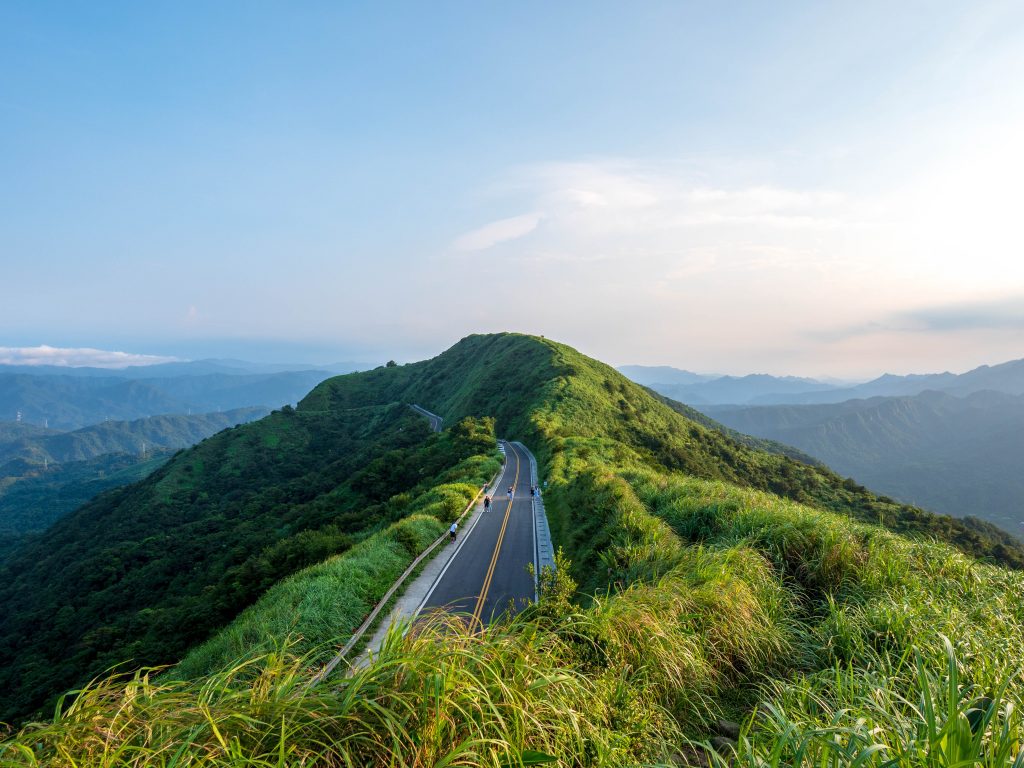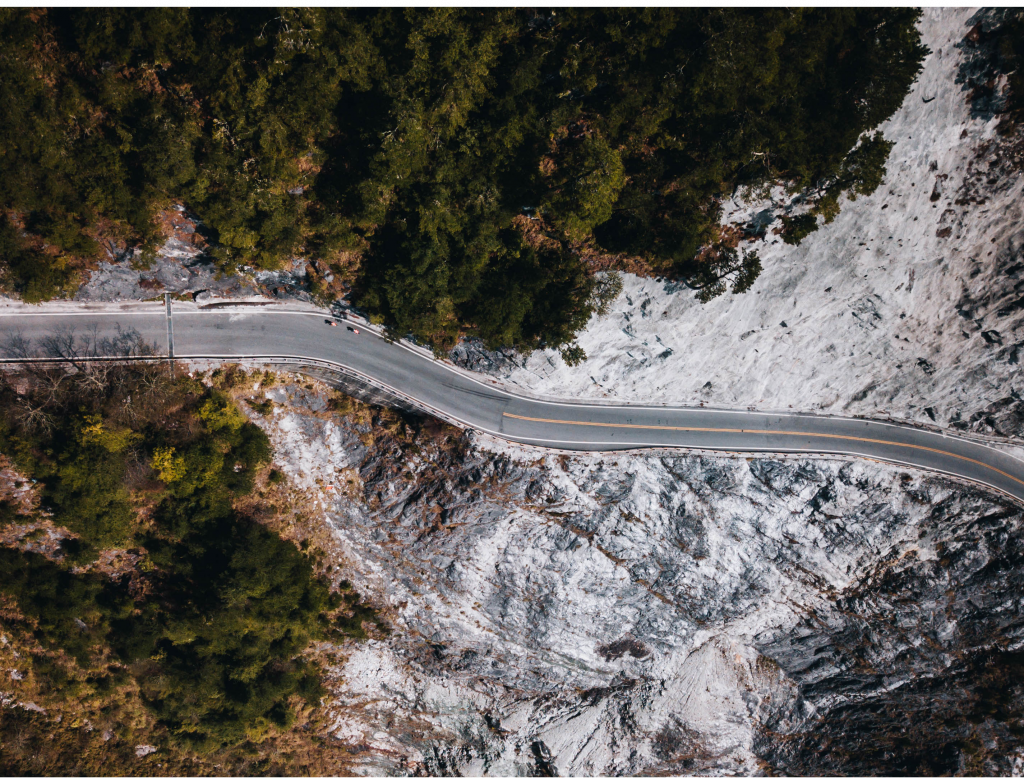 3. The Roads
If you follow us on Facebook or Instagram, you'll know we love Taiwan's roads as you'll have seen our recent tarmac-appreciation post. The roads are smooth and modern, and relatively traffic free, and best of all, occupied by polite and understanding motorists.
But as well as mountain roads being amazing, the city roads are also great for cyclists. Taiwan has an incredible amount of cycling infrastructure, including bicycle lanes, bike rest stops, bike shops and cycling events. Cycling in Taiwan is very popular with locals as well as tourists, and is greatly encouraged by the government, meaning the city roads are practically built for bikes.
4. The Safety
Cycling in Asia has so many attractions, but almost impeccable safety for tourists is something that only a handful of Asian countries can boast. However, Taiwan has a super low crime rate and is considered one of the safest places in the world. Taipei, the capital city, is said to be as safe at night as it is in the day, which couldn't be said for most western cities! A bliss then for cyclists who don't want to have to call up their insurer mid-holiday and try to convince them of the value of their bike!
Additionally, even though no one plans for an injury , it's good to know that if you did get hurt, you'd be in good hands. Hospitals and medical practices are of a very high standard, and as a lot of doctors train overseas there's usually someone on hand who can speak good English!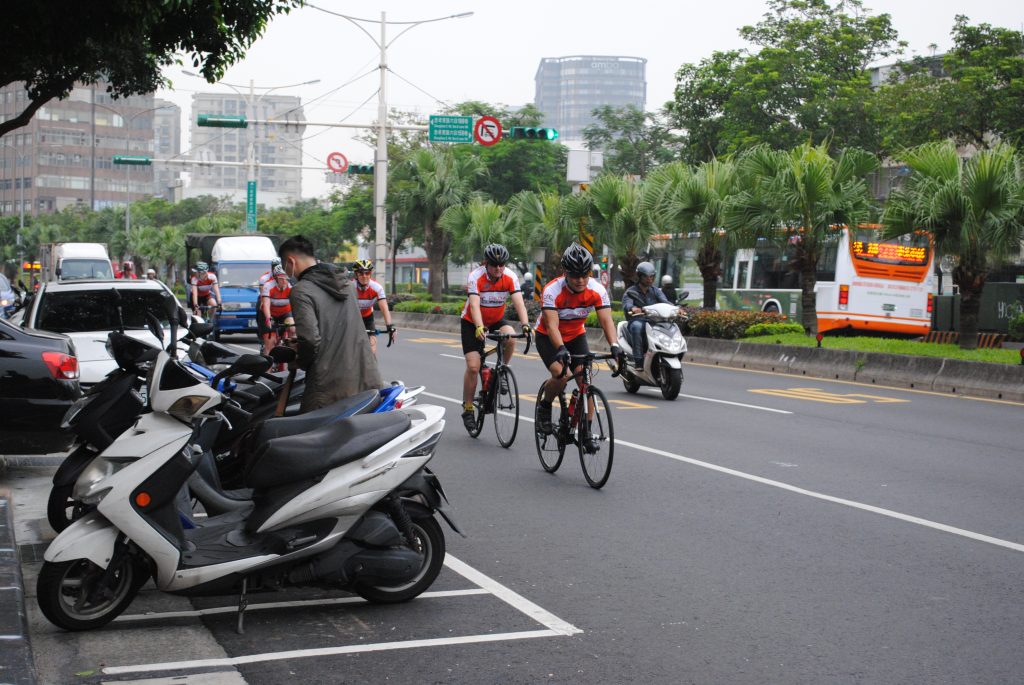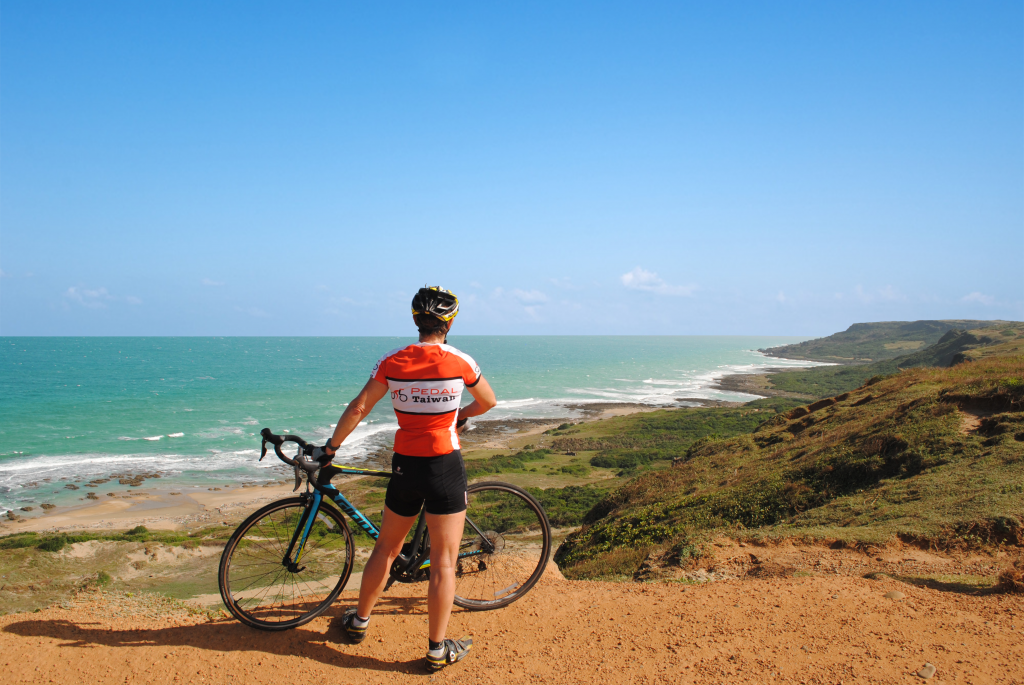 5. The Weather
The number one question for any holiday maker (especially the British)! What is the weather like?
Taiwan has both tropical and subtropical weather, with an average annual temperature of 22°C. The North is also slightly cooler than the south, but the difference is a matter of a few degrees. The perfect time for cyclists is between February – May and September – November, when the temperature is around the low 20°Cs and there's little rain. In the summer months it can be very hot (upwards of 30°C) and a lot wetter as it's the typhoon season, and in the winter months (January – December) it tends to be a little too cool (average of 13-15°C).
6. The Challenge
The challenge of cycling in Taiwan is becoming Asia's worst kept secret. The mountainous scenery and pristine roads make the country ideal for road cycling events. Several are held in Taiwan, including the Taiwan Cycling Festival, The Tour de Taiwan and The Taiwan KOM Challenge. The KOM Challenge is the most famous of these and is known for its incredible climb: said to be one of the hardest in the world. The route is 105km long, has a climb of 3,275 metres and exceeds gradients of 27% in some sections. It's no wonder then that typically a third of entrants don't finish. On our cycling tours it's possible to cycle the route of the race to experience the truly challenging climb, a venture that should be on any keen cyclist's bucket list!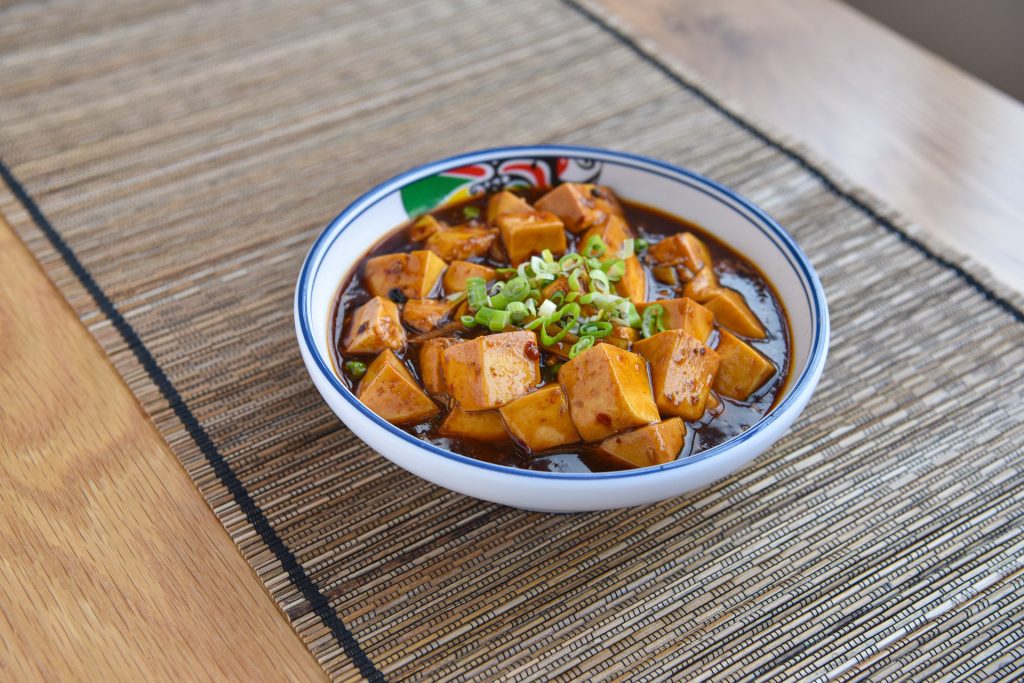 7. The Food
This whole post could be dedicated to why you should visit Taiwan to taste the food. With one measly paragraph we can hardly do it justice, but we'll give you a little overview.
The food is amazing. When you're travelling 50km+ a day on your bike, we know how hungry you get, and there's no better country to be in when that ravenous mood sets in and your stomach turns into a bottomless pit. Local indigenous flavours are mixed a variety of East Asian influences to produce some of the tastiest food you will ever experience. Taiwan's cuisine is a real mix of all of the culinary delights Asia has to offer, and like most of Asia, is reasonably priced too!
8. The Beaches
A Brits second question after a long conversation about the weather, is likely to be "what are the beaches like?" We all hate those dreaded European beaches with murky, grey waters and equal amounts of excessive overcrowding and dirty cigarette littering. So, it's a relief to say that in Taiwan, the beaches are golden, beautiful and plentiful, meaning you'll always be able to find one that's not too busy. Another massive plus is that the water is warm all year round so a swim is almost always on the cards. Even when you're visiting for the cycling, a bit of beach downtime never goes amiss.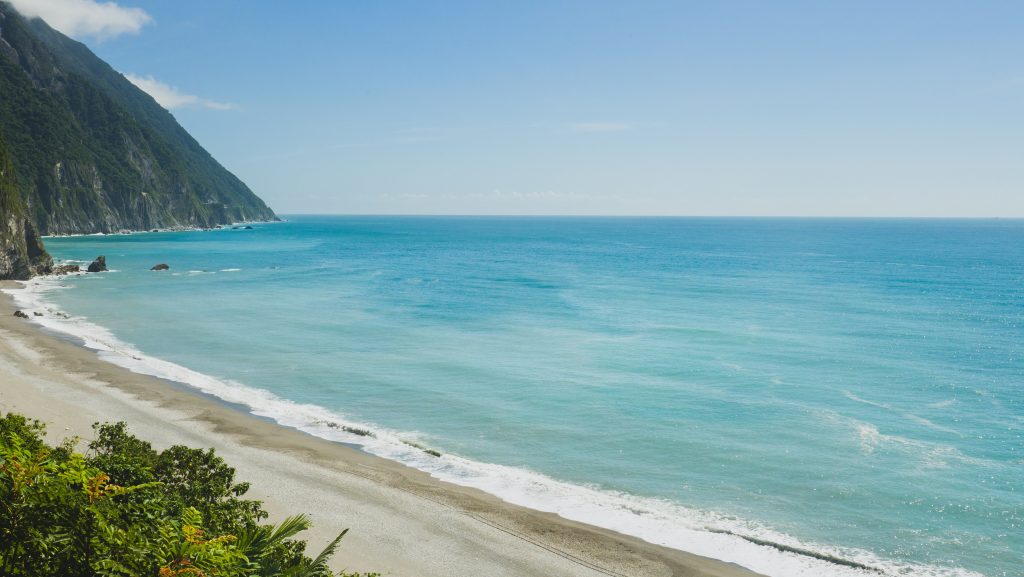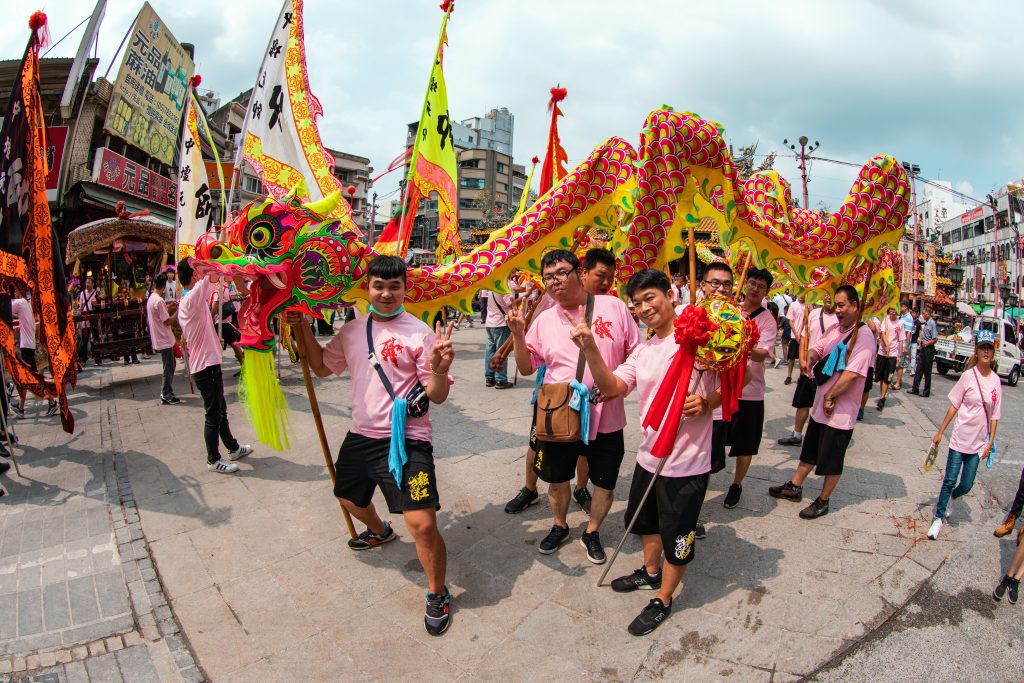 9. The People
Taiwanese people are very friendly, honest, helpful and love talking to tourists. I think this goes for most of Asia, although in some overly touristy areas you might get some tension between tourists and locals, and understandably so. As tourism has been well managed in Taiwan, this definitely isn't something you have to worry about when visiting, and as long as you greet people with a smile you'll be well looked after in this very hospitable country.
10. The COVID-19 Response
As mentioned in our recent blog, Taiwan's response to the pandemic has been praised as the gold standard all across the world. As of the day of writing (21/9/20) there has been 507 cases, and just 7 deaths. I won't go into the detail of how they've achieved this, but you can read about the country's adept response here. As a result of these measures, Taiwan should be at the top of your travelling list once it's borders reopen, as not only are you extremely unlikely to be at risk of the virus there, but you also won't have to quarantine on your return!
There is no shortage of  destinations when considering a cycling tour in Asia, and we have to admit, there are some fantastic options out there. However, there is one country that is all-encompassing in terms of what you want from a cycling holiday destination, and will be sure not to disappoint. 
If you don't believe us, check out our reviews! And for more info on cycling in Taiwan, check out our FAQ page or email us at info@pedaltaiwan.com with any questions.
To find out when our tours reopen, follow our Facebook, Instagram or twitter and keep up to date with our blog posts. Or simply subscribe to our newsletter via the form below.