DAY 6 – A WALK IN THE PARK

After the rigours of the previous 5 days, day 6 on the Pedal Taiwan tour offers a chance for a relaxing ride, with no less sightseeing. Taking in Liyu Lake and the East Coast National Park, the route offers spectacular sights, but is a little easier on the saddle!
Having ridden two of the most iconic rides in the world on day 4 and day 5, we enjoy a well earned rest day. Whilst you're more than welcome to take a break and enjoy the beautiful city of Hualien, our optional ride for the day will still be taking in some breathtaking beauty.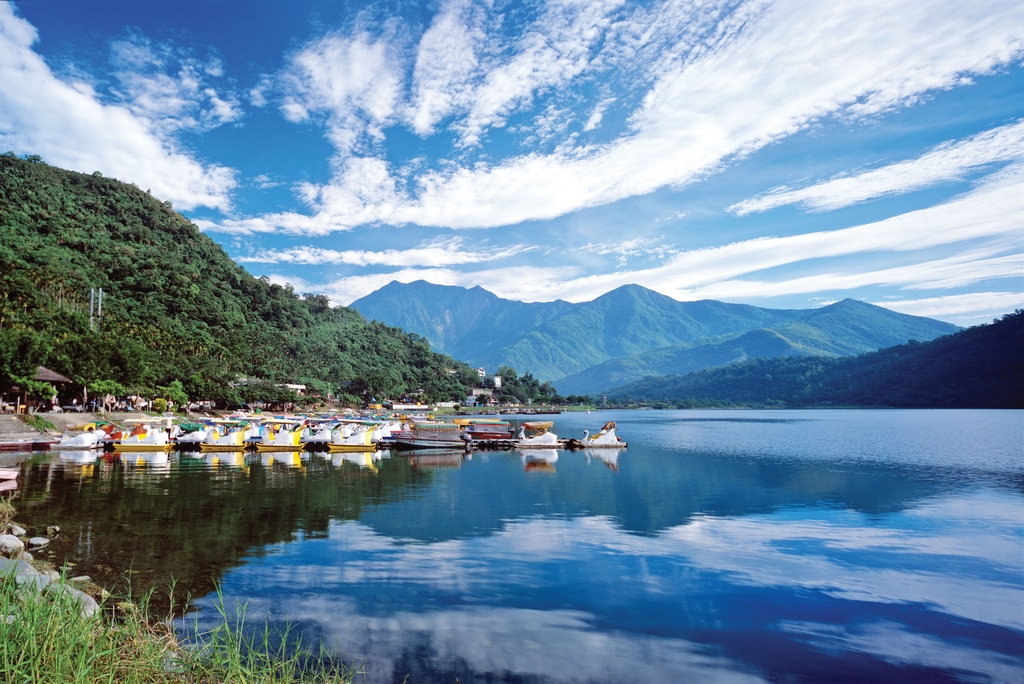 Leaving Hualien, we head out of the city, across the river to the south, towards Liyu Lake. The serenity of the lake is only ever broken by the Taiwanese canoe races that are popular here. Unless it is race day, however, it's more likely that the closest thing to breaking the tranquility will be a few local fishermen casting from the shoreline.
After a coffee break at Liyu, we head south towards the coast. After a short climb out of the paddy fields surrounding Hualien, we reach the East Coast National Park, with stunning views of the city and the surrounding area. If the weather is clear, it may just be possible to see a fraction of the climb and descent from the previous two days!
We finish where we began, in Hualien. An array of restaurants and street foods means that by the end of the evening you should be full, well rested, and ready to continue the serious riding south that awaits!
For more information on Taiwan, and how you can explore this magical country by bike, drop us a line at info@pedaltaiwan.com or download our brochure here
Don't miss out! Sign up to our newsletter and receive exclusive offers and discounts!